Nervous Networks

in collaboration with hAR/VRd

Nervous Networks is a series of social experiences using wearable technology, biosensing, and virtual/augmented reality to illustrate collective experiences of emotions such as fear, excitement, meditation, and more. Rarely are we conscious of subtle fluctuations in our internal states, yet our biosignals can convey multitudes about our ourselves and others. Through developing sensor-visualization technologies, we aim to make visible the emotional states of groups of people as they collectively experience something together.

In our first iteration, Nervous Network, we examined shared experiences of fear. In our Halloween-themed monthly public event, we engaged participants in building interconnected hats that pulsed to their heartbeat to achieve a "bioluminescent" effect. We connected every participant to each other, creating a network that lit up with increasing heartrates as we watched horror films in VR. Using long-exposure photography, we illuminated the otherwise internal affect of fright buildup during a shared scary experience.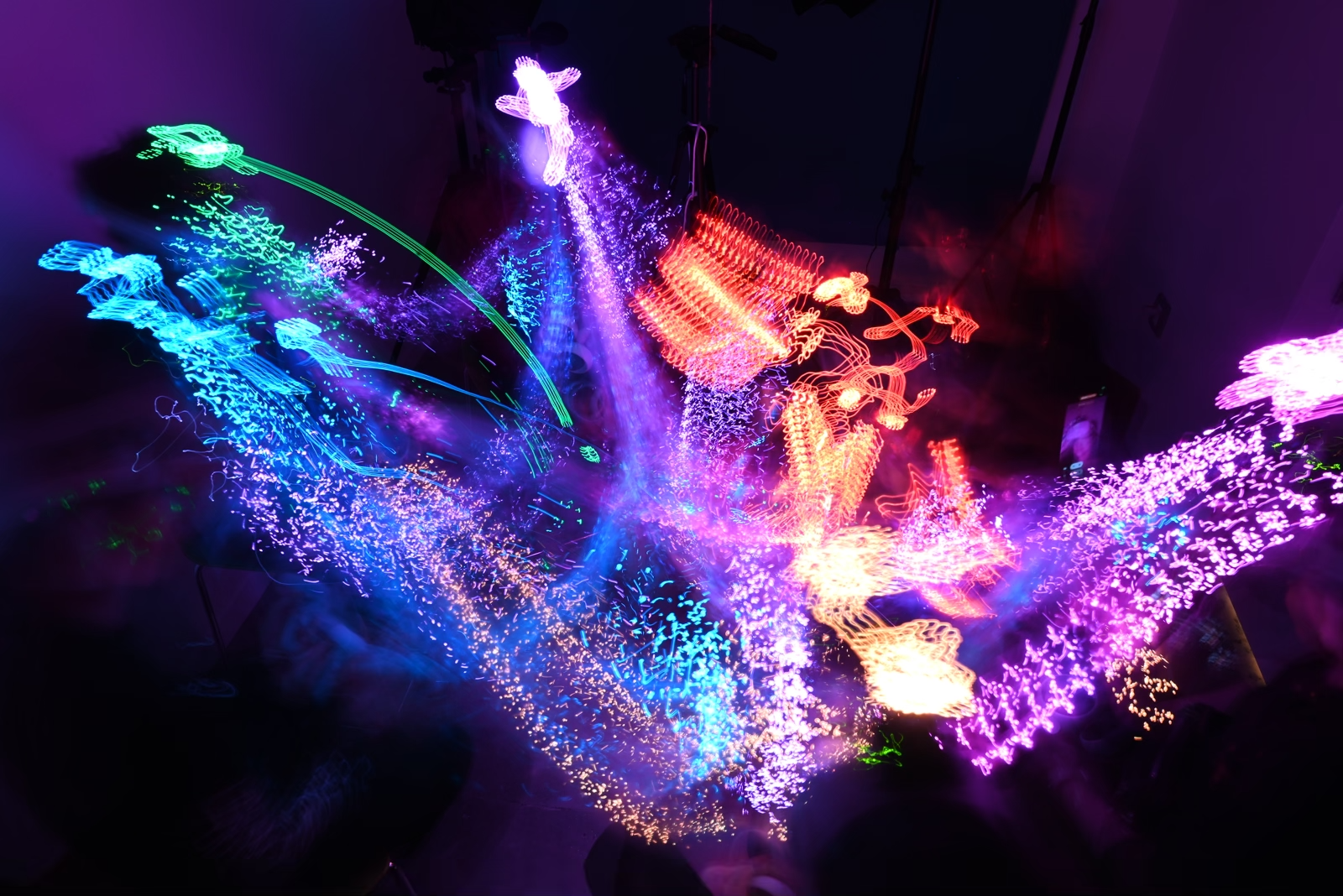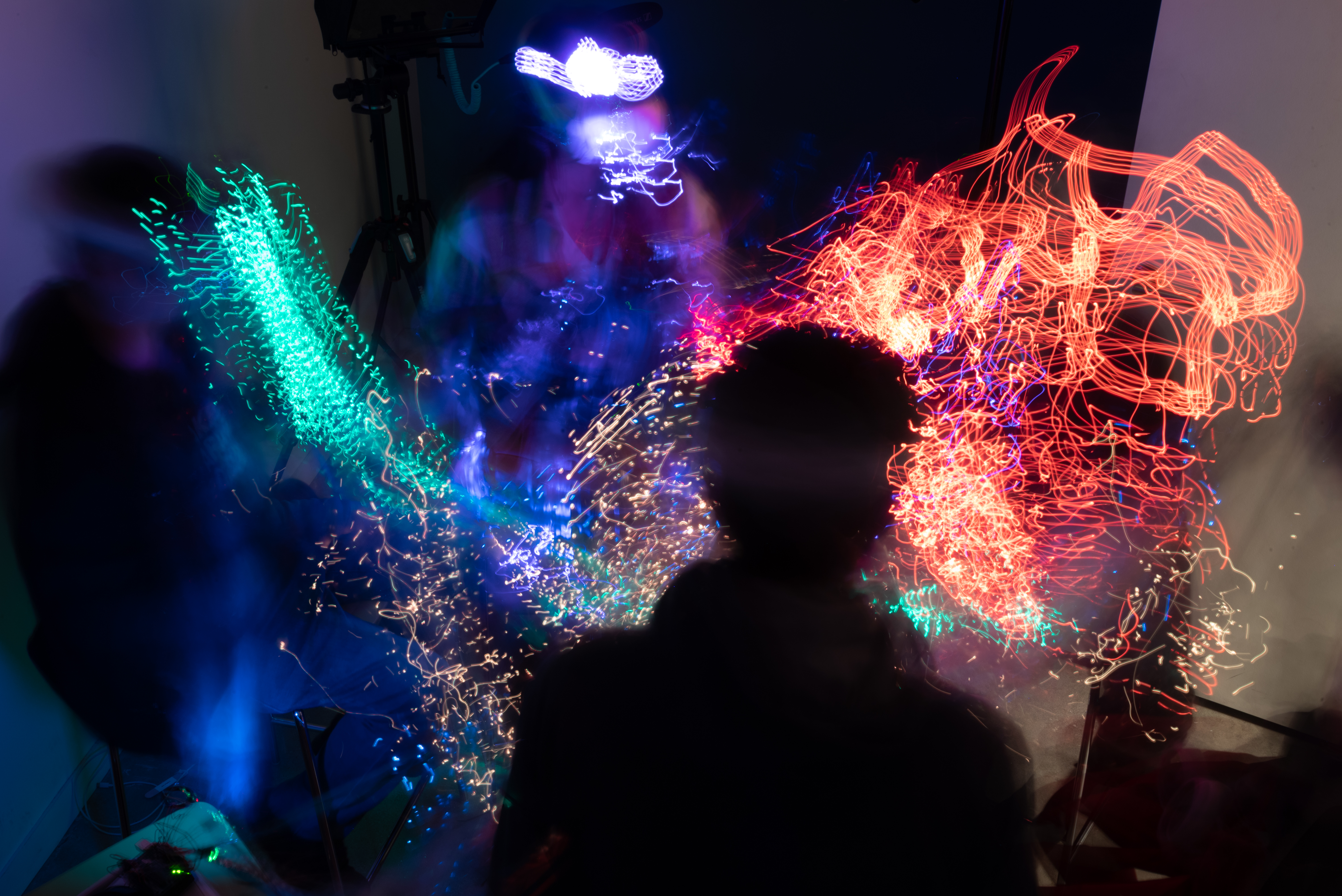 Nervous Network, created by Peggy Yin '25 (art, design, tech), Alice Cai '25 (tech), and AnhPhu Nguyen '25 (tech)

Photos by Kunal Botla

Interested in joining Nervous Networks?
Email info@confluxcollective.org