We host trips to ongoing Art Tech exhibitions and events focused on hands-on exploration of Art Tech. These trips and events are open to all interested members of the Harvard community, no experience necessary.


2022-2023:

---
Join us at the Advocate this Monday, May 1st at 7pm for "Notes on Love," an evening of art-tech projects and genuine conversations centered around the theme of life, love, and connection between people.

There will be beautiful art-tech projects and visualizations, food and drinks, and conversations all around the theme of life and love.

Thank you to the organizing team: Max Allison, Aida Baradari, Alicia Guo, Alice Cai, Audrey Chang, and Diana Yue.
---
Join us for our screening of the remarkable untold story of electronic music's female pioneers, composers who embraced machines and their liberating technologies to utterly transform how we produce and listen to music today. The film—narrated by groundbreaking audiovisual artist Laurie Anderson—maps a new history of electronic music through the visionary women whose radical experimentations with machines redefined the boundaries of music, including Clara Rockmore, Daphne Oram, Bebe Barron, Pauline Oliveros, Delia Derbyshire, Maryanne Amacher, Eliane Radigue, Suzanne Ciani, and Laurie Spiegel.

This event was supported in part by the Ann Radcliffe Trust/Women's Center Community Fund and the Harvard College Women's Center.

Discover the magic (and technology) behind New Music! Join us for dinner with electroacoustic composers Kelley Sheehan and Elena Rykova! Ask them questions about their journeys in music tech, and then participate in a special live demo where Kelley and Elena will show us how they creatively incorporate electronics into their music compositions.
---
what are you in between?

We hosted a public exhibition exploring the ways in which art tech can transform liminal spaces—the transitory, ambiguous, and often painful spaces between locations or states of being—into personal and meaningful places. Featuring custom exhibition art tech pieces and six student art tech installations experimenting with various liminal spaces, this highly interactive exhibition guided the public through a series of immersive experiences encouraging visitors to generate, reflect on, and transform the liminal spaces in their own lives.

We hosted a free J-term program introducing and immersing undergraduates from all backgrounds into the world of art tech. Through hands-on, expert-led workshops, studio visits, exhibition tours, and lectures, as well as project mentorship from professional artists and technologists, students learned a variety of art tech skills and technologies over the course of the 2.5 week program. This year's theme was Liminal Interfaces, and the program culminated with residency fellows collaborating on creating art tech installations themed around the liminal spaces of their choosing.

---
visualizing collective experience of fright

Rarely are we conscious of subtle fluctuations in our internal states, yet our biosignals can convey multitudes about ourselves and others. In our Halloween-themed monthly public event, we created a social experience at the intersection of wearable tech, costume design, horror narratives, biosensors, and virtual reality. We ran a workshop introducing participants (all experience levels welcome) to hardware wiring for jellyfish costumes. Each participant's jellyfish tentacles pulsed to their heartbeat to achieve a "bioluminescent" effect. We then connected every participant to each other, creating a network that mapped heartbeats as we played horror VR games and watched scary movies in VR. Using long-exposure photography, we illuminated the otherwise internal affect of fright buildup during a shared scary experience.
Project team:
Peggy Yin '25 (Art, Design, Tech)
Alice Cai '25 (Tech)
AnhPhu Nguyen '25 (Tech)
Kunal Botla
(Photography)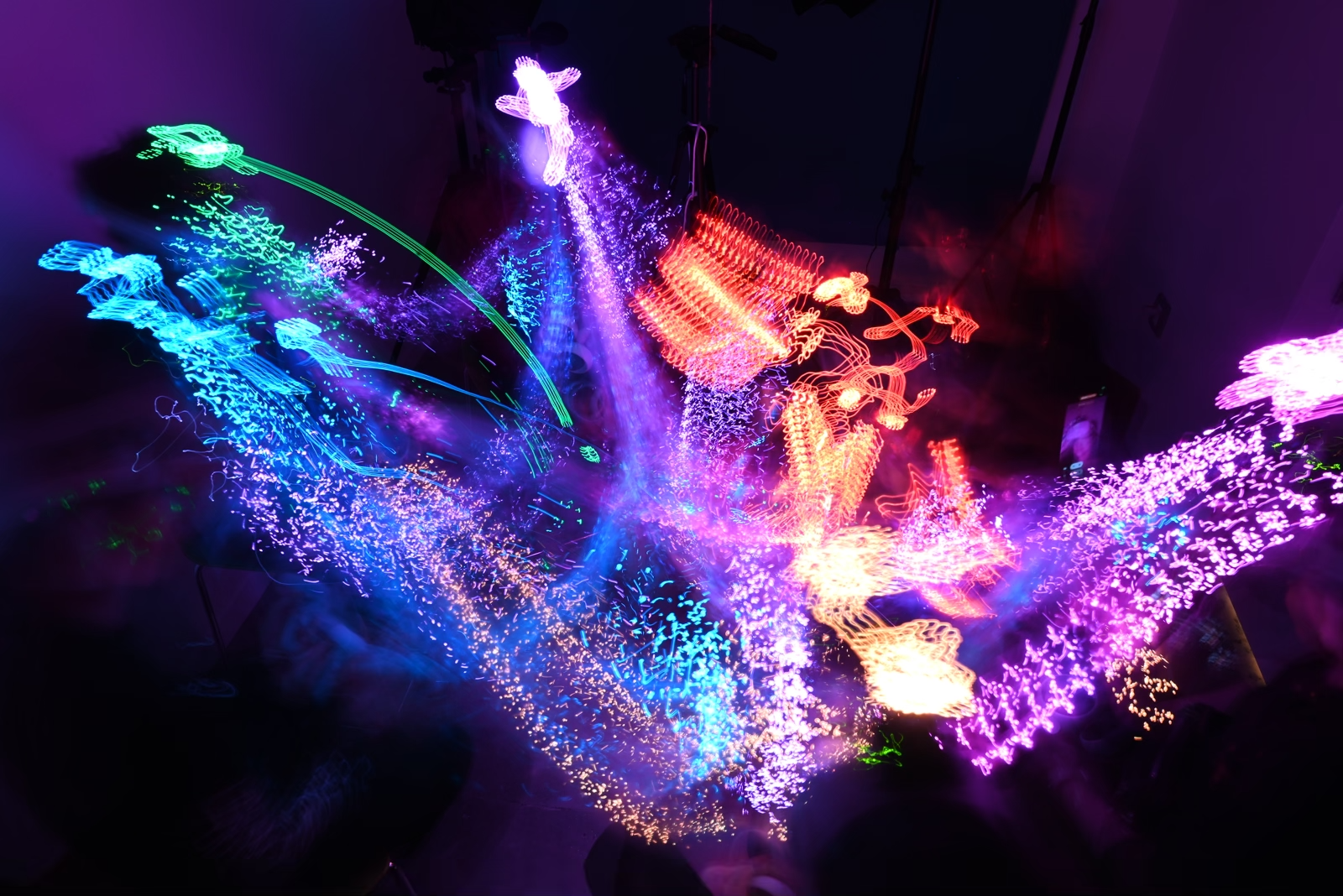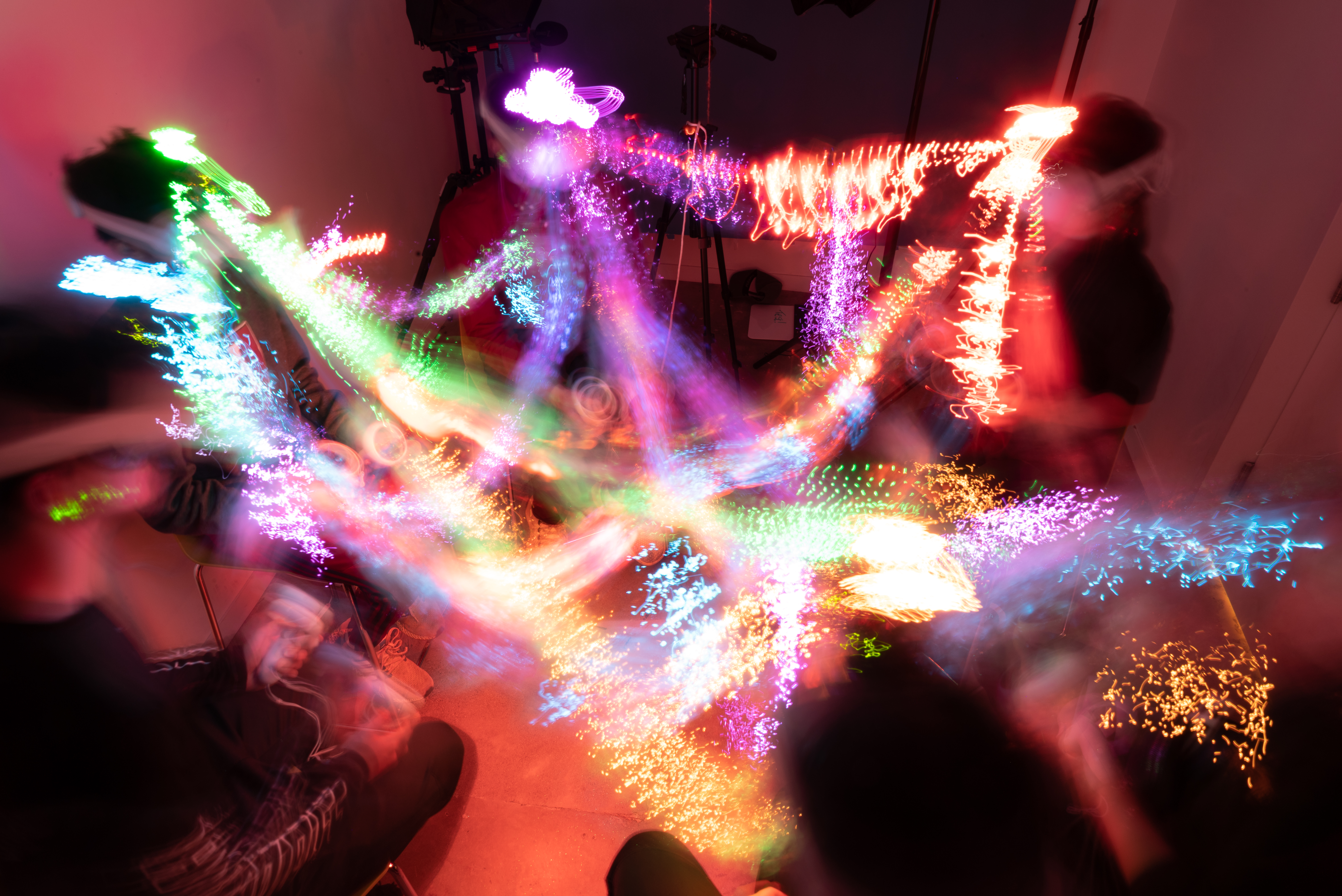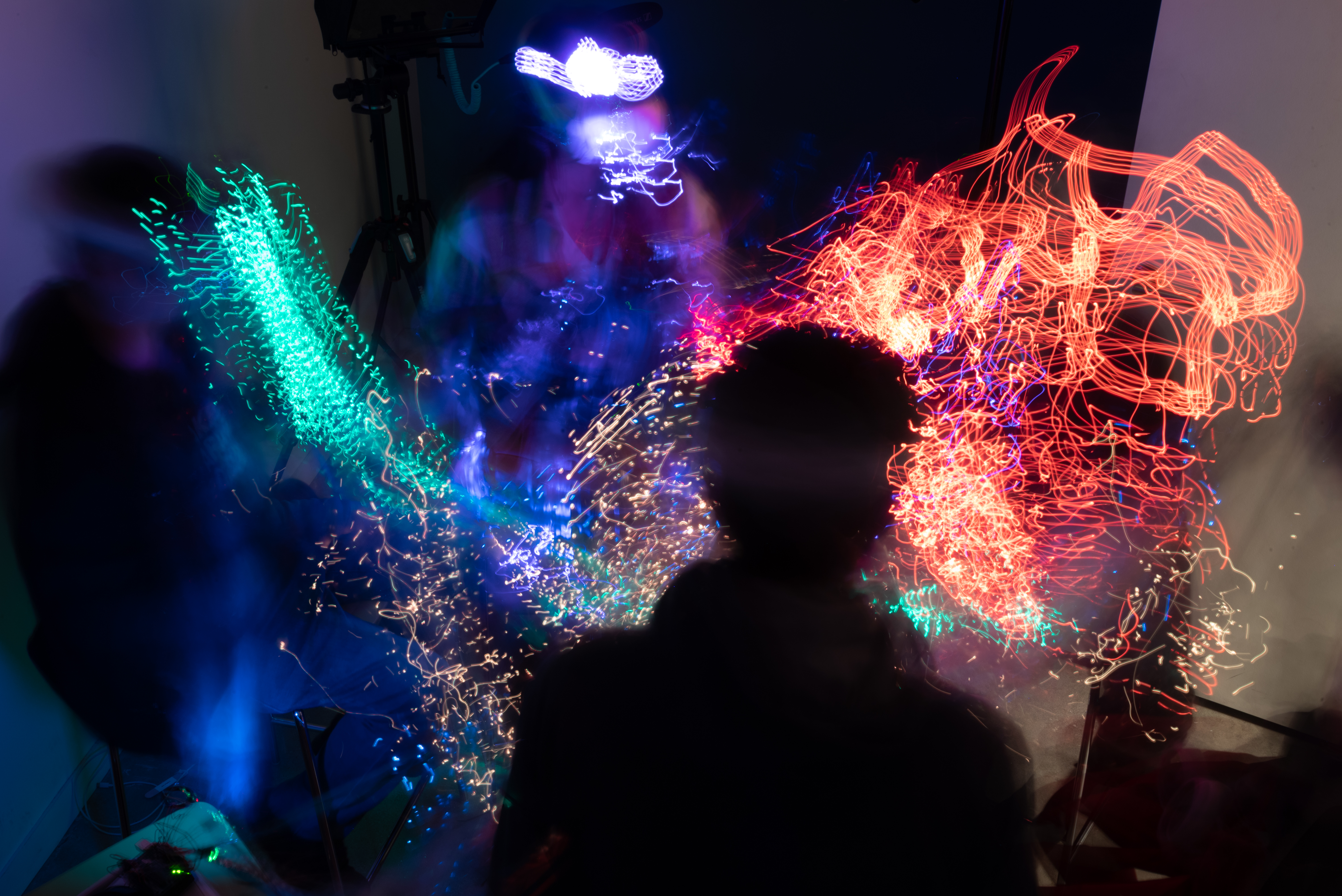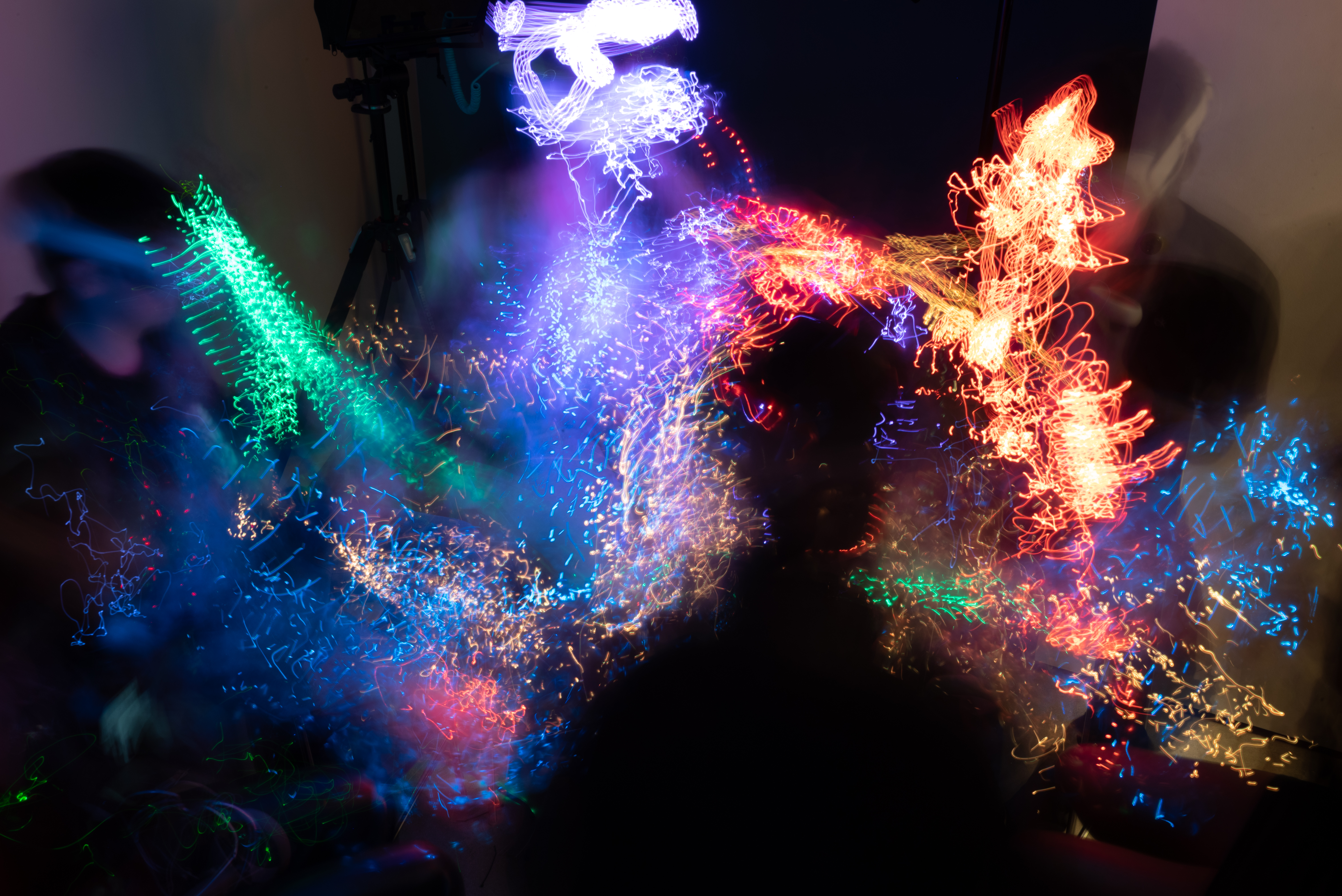 We attended
Brain, Body + Breath
, a multisensory musical experience featuring the world premiere of three
music + tech
pieces by
Tod Machover
exploring the ways that music affects our bodies and minds.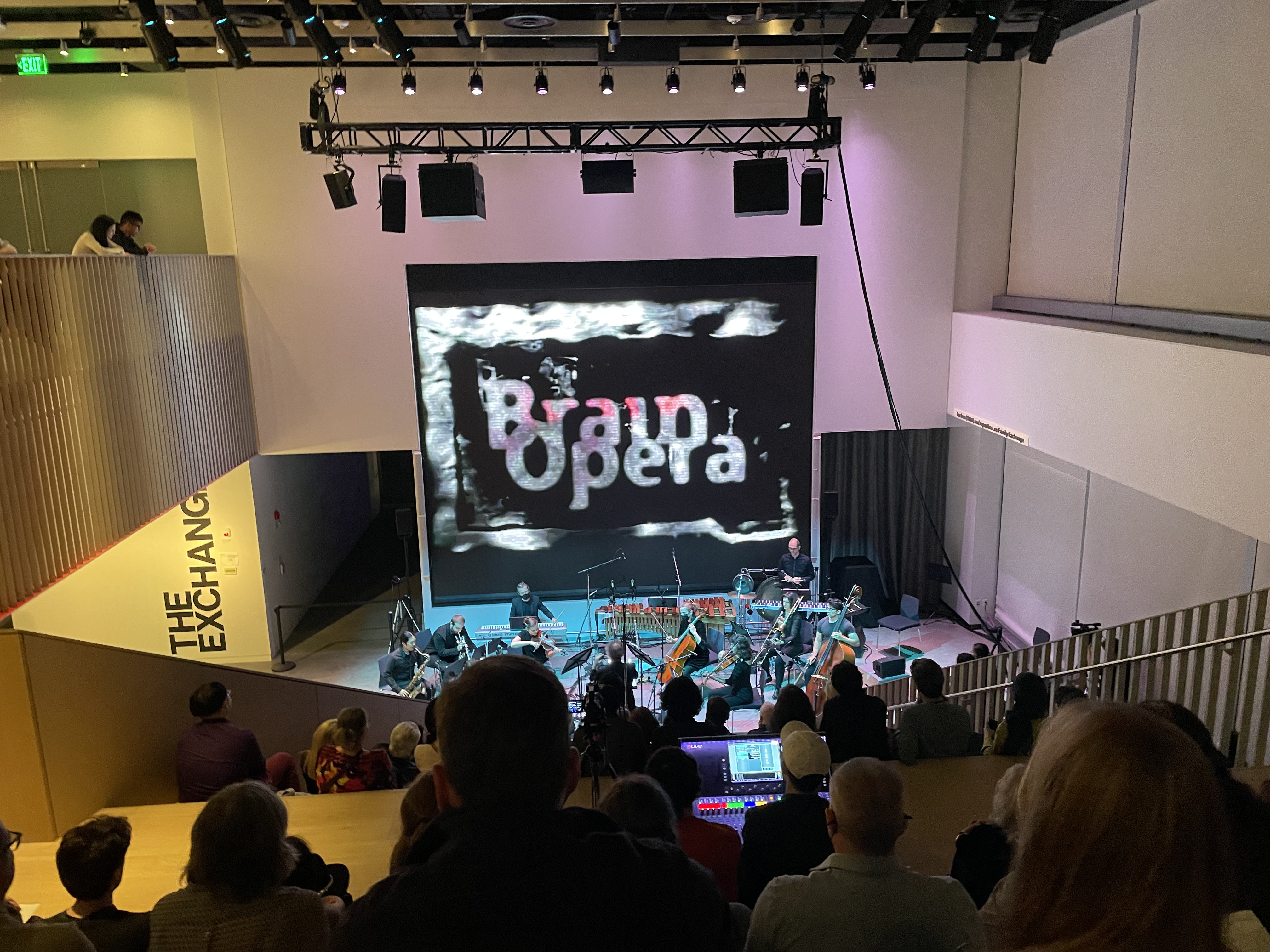 We took a trip to the Cambridge Science Festival to experience two exciting Art + Tech exhibits! The first exhibit,
NeuraFutures
, was an interactive art installation at the MIT Media Lab contrasting the reality and science-fiction of
Brain-Computer Interfaces
(BCI-fi). We had the opportunity to listen to a special talk from
Dr. Nataliya Kos'myna
, one of the lead organizers of the exhibit. Then headed over to Kendall Square to check out the premiere of
Borealis,
a re-creation of the natural Aurora Borealis phenomena using cutting-edge projection technology.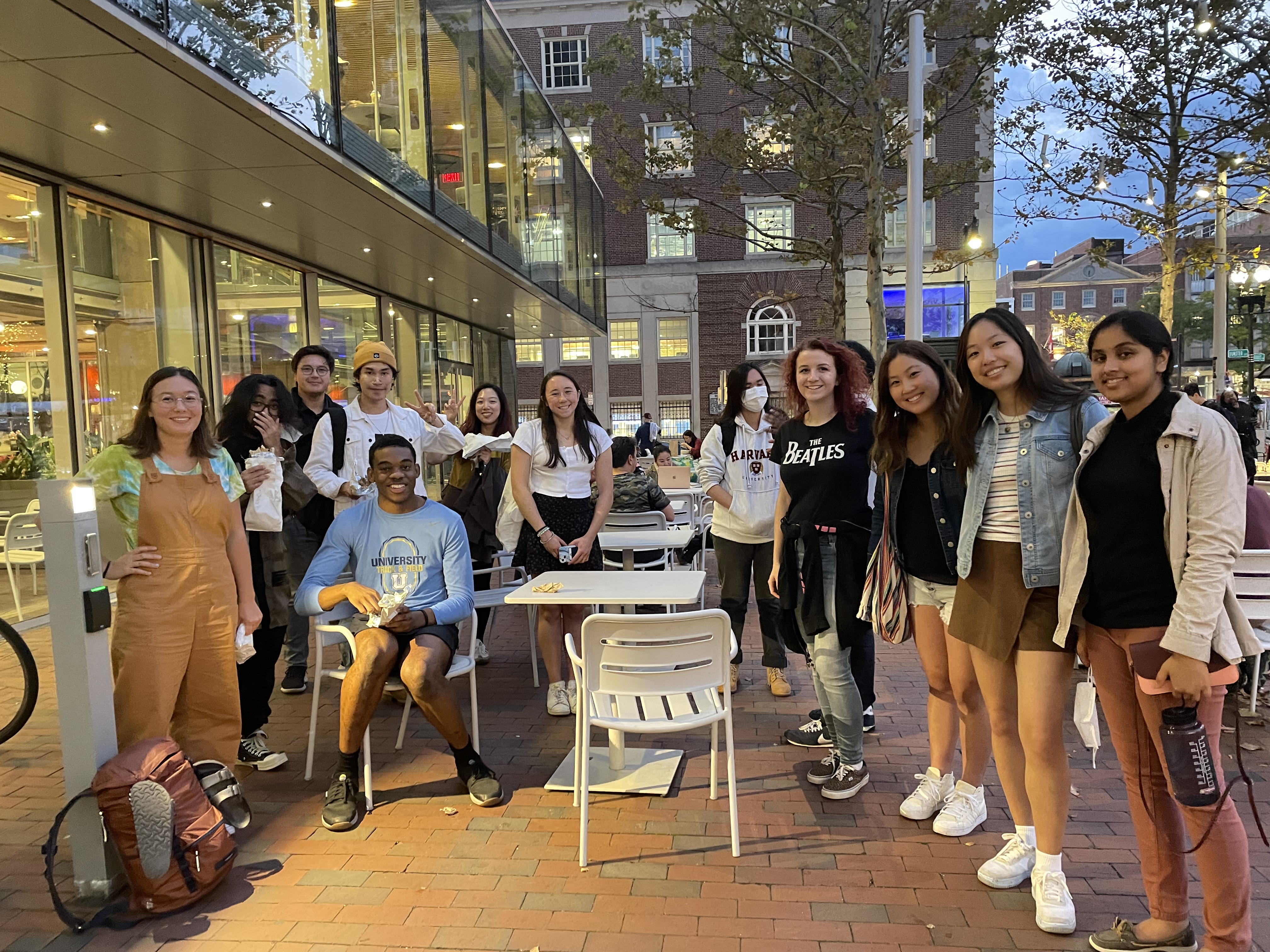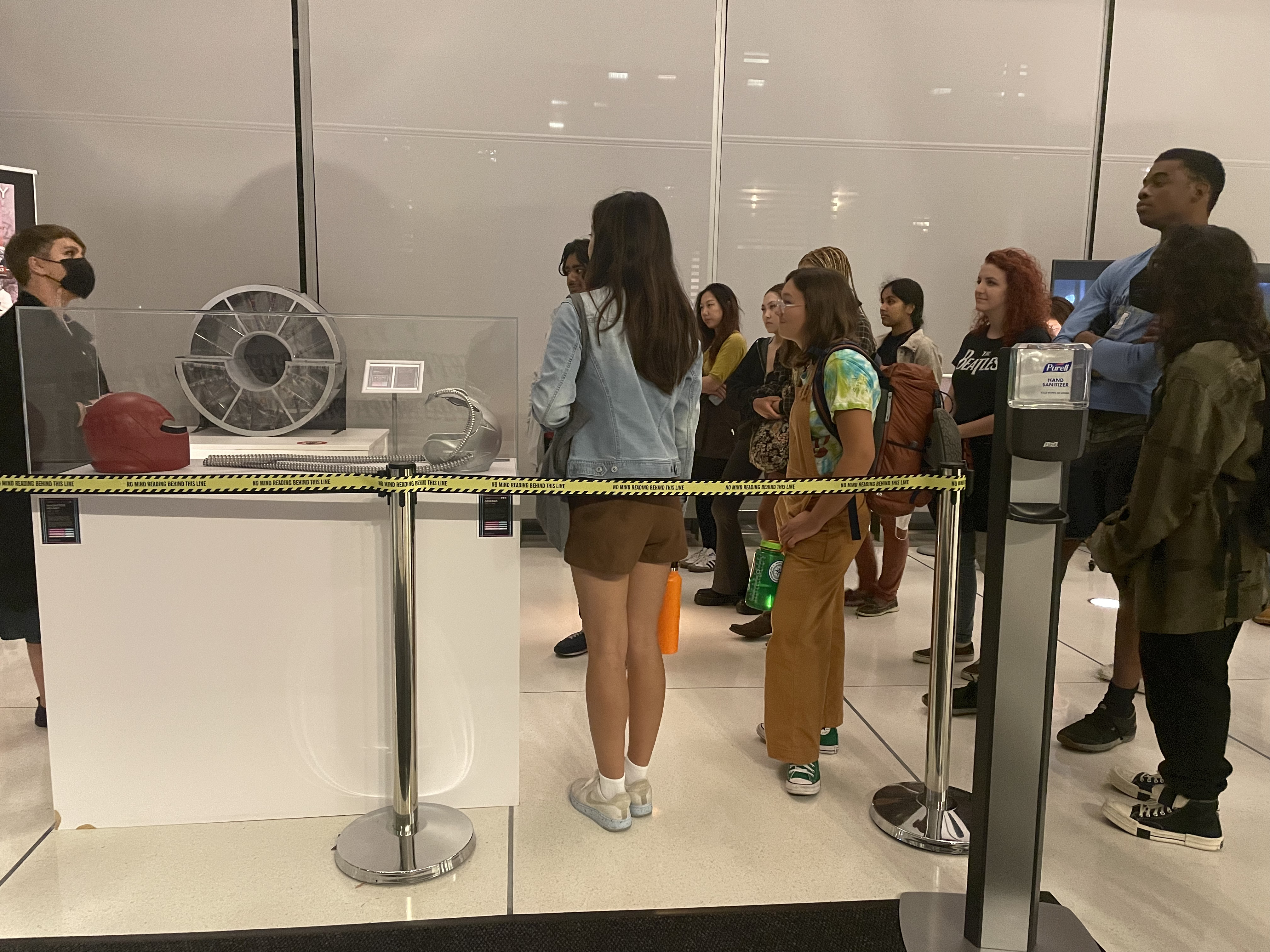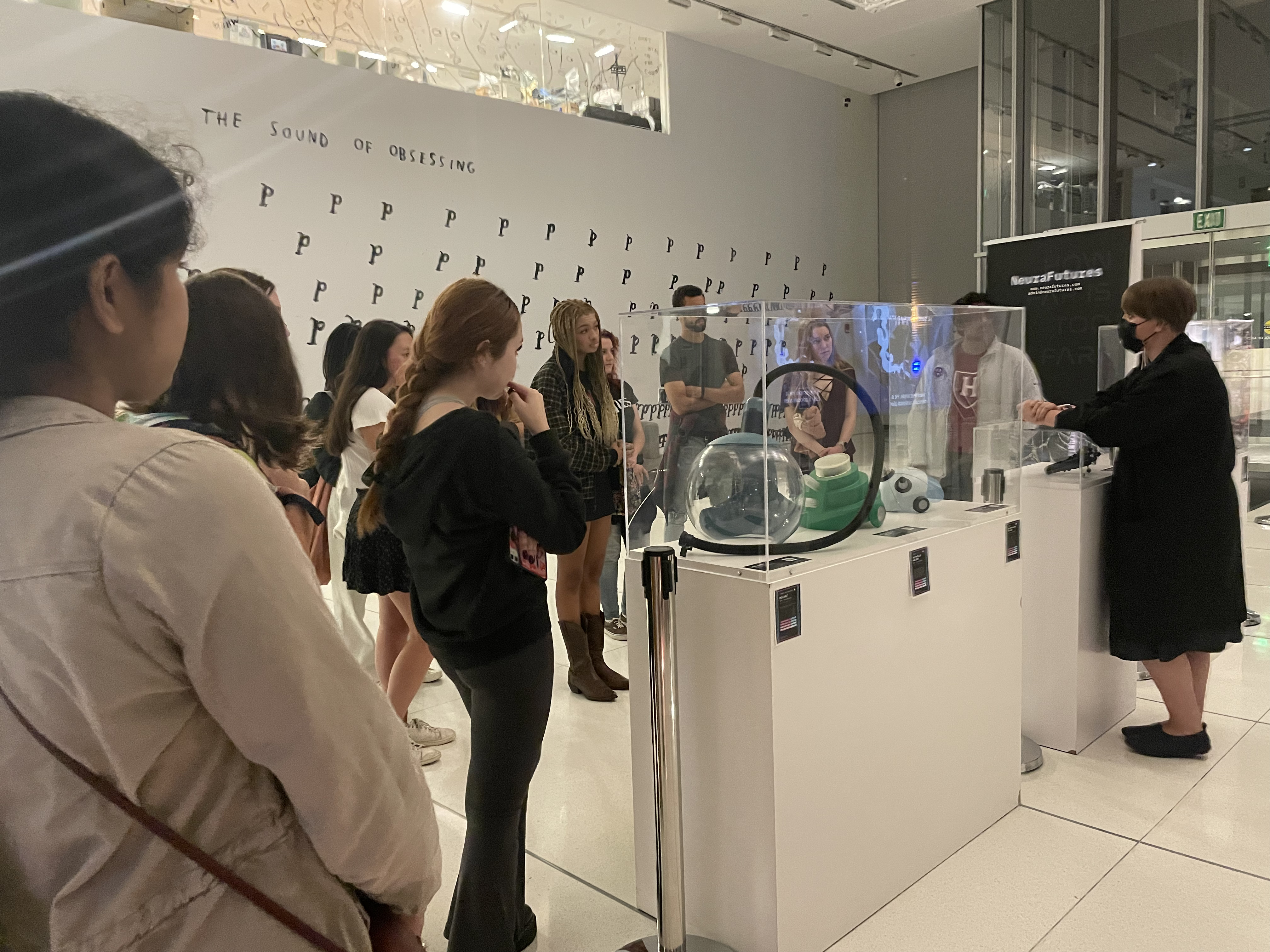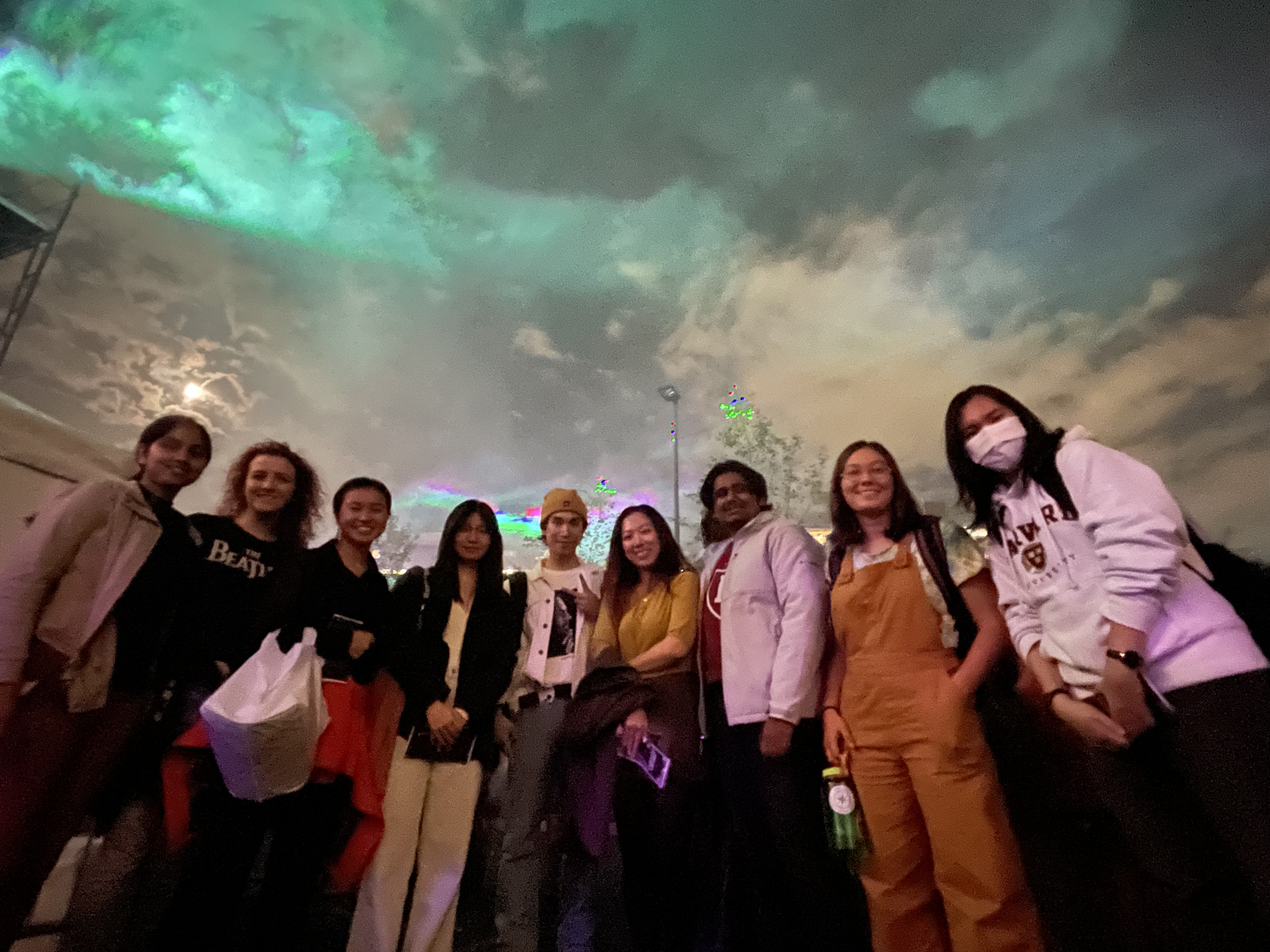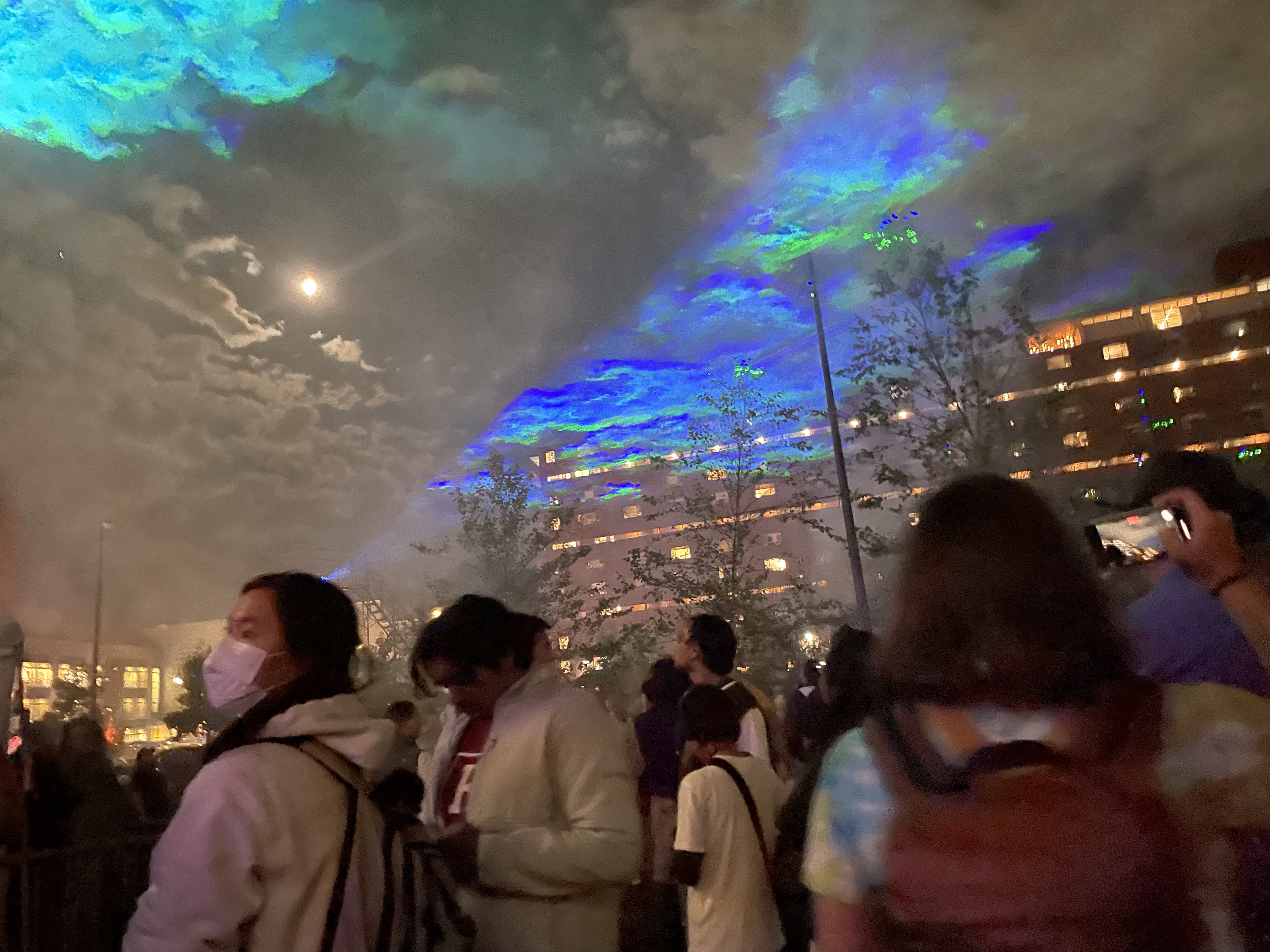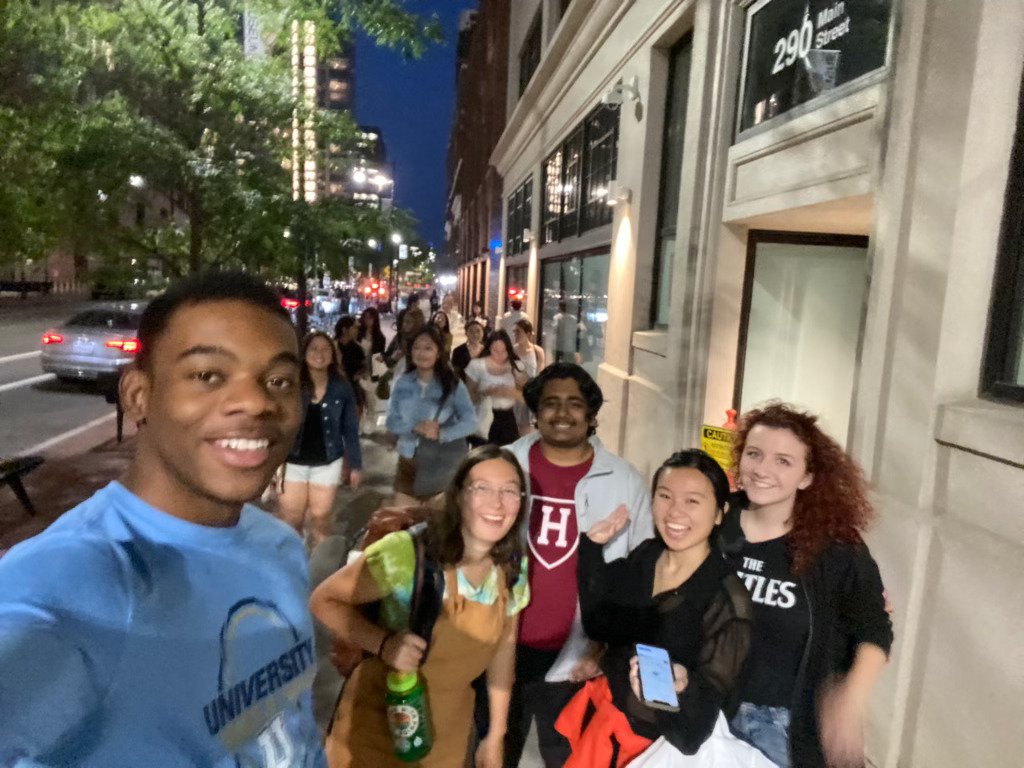 ---
[event] 9/16
DALL-T
SEC Undergrad Lounge
@ 6:30pm, dinner provided
you've heard of DALL-E. now get ready for: Dall-Ts!

As our inaugural monthly public event, we introduced participants to AI-art generation and dye sublimation, two methods that are changing the nature of printed graphics and production. Participants explored prompt desigining for generating AI art, using tools such as including Midjourney and DALL-E. Participants then received training on how to use the heat press to dye sublimate materials, a process that doesn't produce as much wastewater as traditional dying techniques. We then printed participant AI-generated art pieces onto transfer paper and dye sublimated them onto T-shirts, sweaters, canvases, metal plates, and other materials for participants to take home.